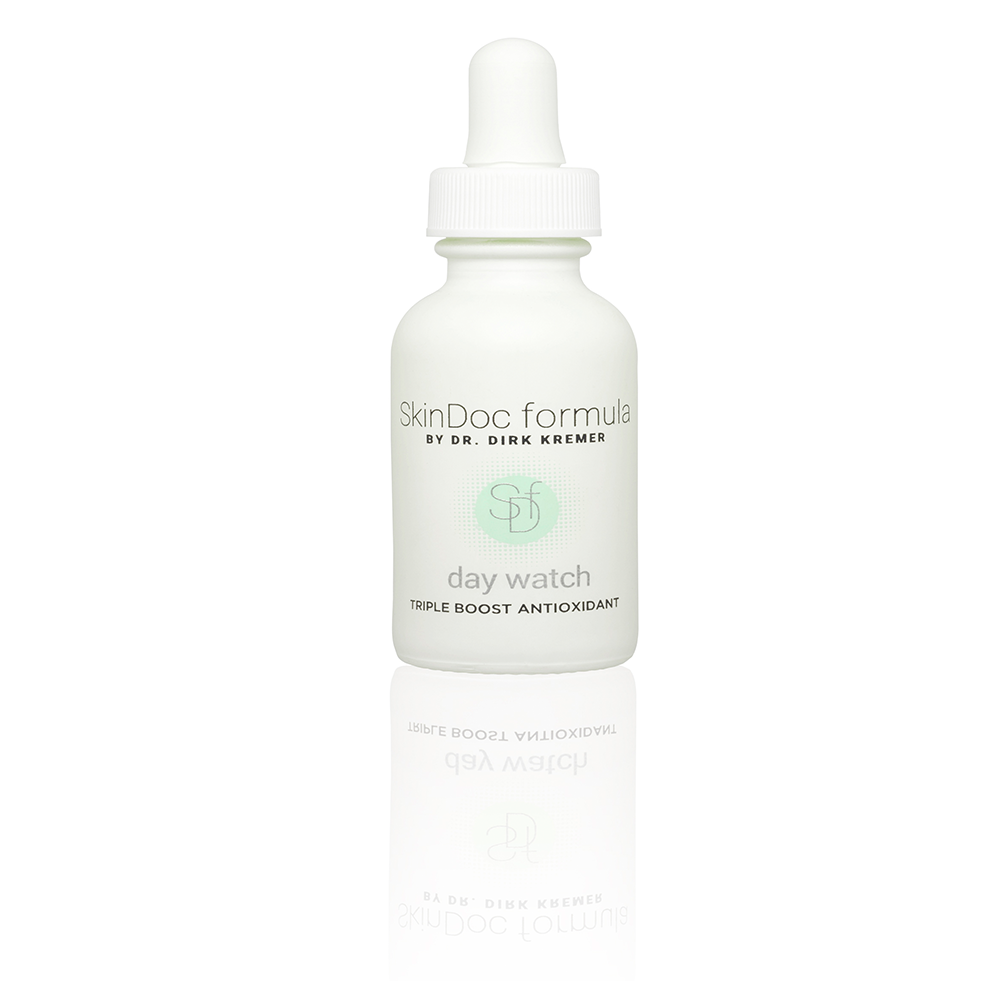 Day Watch
Triple Boost Antioxidant
Day Watch expertly combines a high concentration of the powerful antioxidants ferulic acid and vitamins C and E to fight free radicals, one of the prime causes of skin ageing. This comprehensive antioxidant super serum combats oxidative stress and provides additional hydration and skin-lightening benefits. When combined, the antioxidant actives interact dynamically with each other on deeper levels, further enhancing the free radical-fighting properties. Working in synergy, the high dosage of vitamin C stimulates collagen synthesis and smooths fine lines and wrinkles whilst vitamin B3 combines with vitamin C to help lighten the skin.
Rejuvenating vitamin B5 (pantothenic acid) accelerates the natural healing process, helping to boost the collagen regeneration results of vitamin C. Vitamin B5 has good skin penetration and improves hydration levels.
Day Watch is a powerful serum which should be used as a foundation before applying any other skincare product.
Directions: Apply in the morning to clean face, neck and décolletage and allow serum to be absorbed before adding any further products.
Ingredients: Ferulic acid (1%), vitamin C (ascorbic acid - 20%) and vitamin E (tocopherol - 1%) are extremely potent antioxidants, each of them having unique delivery methods and chemical interactions to combat oxidative stress on multiple levels. Vitamin B3 (niacin) supports the skin lightening benefits of vitamin C. Vitamin B5 (pantothetic acid) and vitamin C provide additional hydration and boost collagen regeneration.
£160 GBP 30 ml