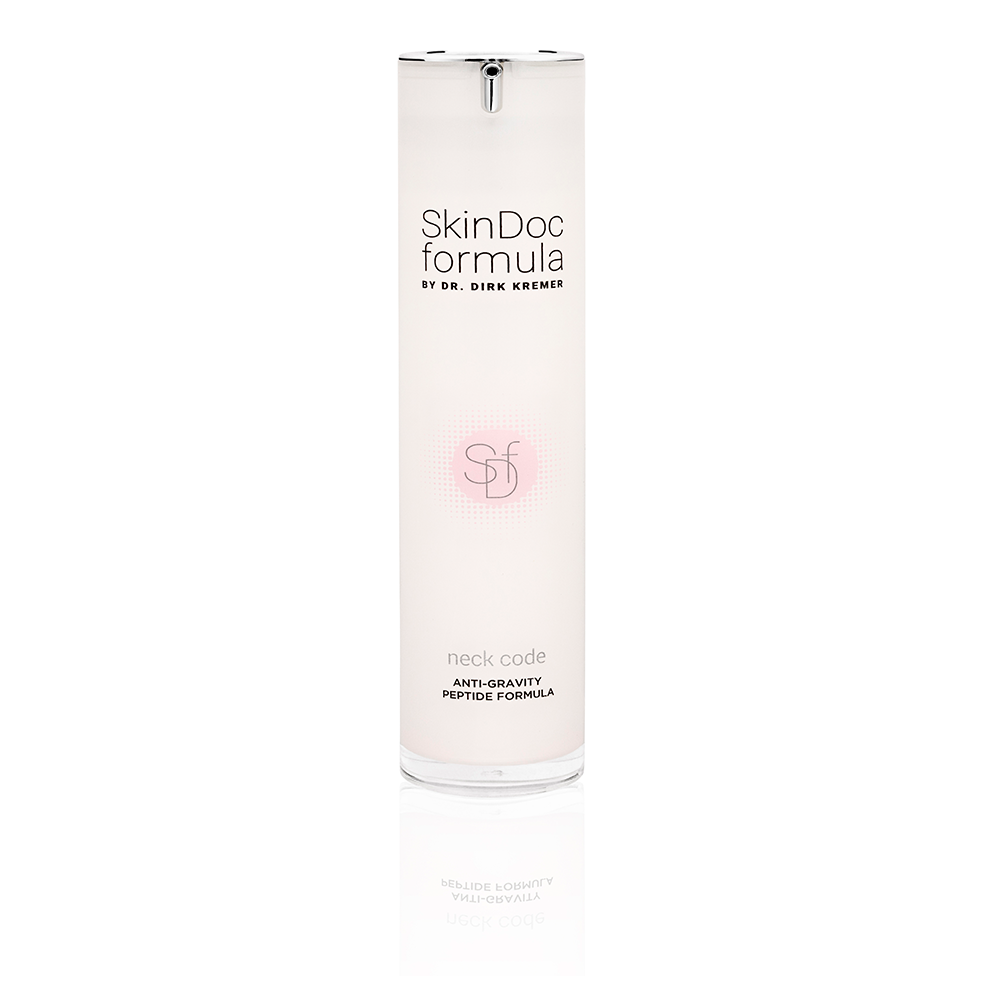 Neck Code
Anti-Gravity Peptide Formula
Developed to counteract the effects of age on the delicate skin of the neck and décolletage, this 'designer' skin-tightening formula harnesses the power of peptides to rebuild the membrane that connects the dermis and epidermis. The elasticity of the skin is maintained and revived whilst healthy collagen growth is promoted. The result is tighter, smoother and more youthful skin which helps prevent the neck and jawline from sagging.
Directions: Apply a liberal amount of Neck Code to the neck and décolletage each morning and evening. Use upward stroking motions, including on the jawline.
Ingredients: Acetyl dipeptide-13, diphenylglycine and hexapeptide combined with a deeply moisturising hyaluronic acid base improve the bonding of skin layers and elastic resilience whilst promoting healthy collagen growth to reduce wrinkled and loose skin.
£180 GBP 50 ml