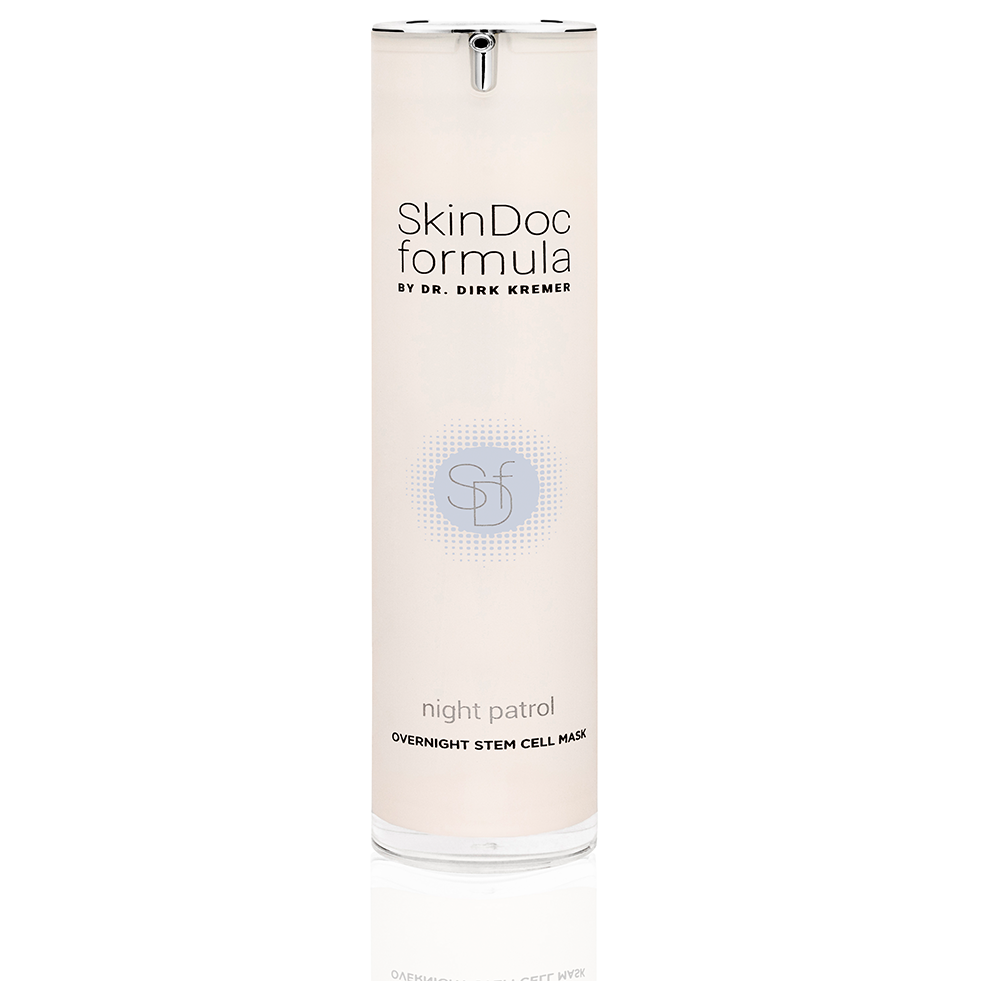 Night Patrol
Overnight Stem Cell Mask
Every so often, technological advances lead to ground-breaking skincare developments. This is one of those moments. Night Patrol, an overnight mask application with a breathable, nourishing and non-greasy film, allows the complete absorption of the Triple Stem Cell Complex based on acai palm, Chinese basil and white oak. The unique complex uses the very latest stem cell technology to draw powerful agents from the active botanicals, delivering potent, targeted antioxidant properties. With the addition of Baycusan®, a silky smooth and transparent base ingredient, its hydroscopic and breathable barrier properties mean the skin locks in valuable moisture while still being able to breathe. This overnight stem cell mask treatment provides exceptional antioxidant, protective and anti-ageing benefits and will revolutionise the skin. Fine lines and wrinkles are reduced and skin looks fresh and rested in the morning.
Directions: Daily application as needed. Apply by smoothing gently over entire face, avoiding eye area. Leave on for 20 minutes until completely dry. For optimal results - and to enable long-lasting retention of the stem cell antioxidant properties - apply mask before bedtime and leave on overnight. To remove, apply water and peel or rub off
Key Ingredients: Stem cell extracts from euterpe oleracea (acai) fruit, perilla frutescens (Chinese basil) and quercus alba bark (white oak)-ferulic acid, rosemarinic acid and tannic acid- impart potent antioxidant, protectant and anti-ageing benefits. They have strong anti-inflammatory properties, absorb toxins and soothe irritated and swollen skin and even promote collagen formation and moisturization. The water- and rub-resistant base ingredient bayuscan holds the active ingredients in the skin.
£140 GBP 50 ml